Members of the Tennessee Aviation Museum meet to discuss adding Kiffin Rockwell to Hall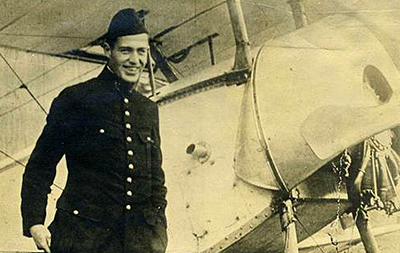 Professor Marc McClure, Jules Bernard and Jeff Sardella from the TENNESSEE MUSEUM OF AVIATION met to discuss adding World War One Tennessee Volunteer Kiffin Rockwell to the TENNESSEE AVIATION HALL OF FAME.
Kiffin Yates Rockwell was born in Newport Tennessee and volunteered for the French Foreign Legion at the opening of the First World War. He became a pilot in the Lafayette Escadrille and was the first American pilot to shoot down an enemy aircraft. He had at least two confirmed aerial victories before his death in aerial combat September 23, 1916 and he was buried in France as a national hero.