Please join us for pizza this Saturday March 6th at noon at my hangar, Wolfcreek 2TN7. We are planning to hold a Mountain Flying seminar hosted by chapter member, Linwood Stevenson, CFI, ATP, ASMEL and Glider. He has hours and hours of mountain flying experience in powered and nonpowered aircraft, from the Rockies to the Smokies. Here is a link he sent me that he will touch on, and he will have a video to show on the topic. If anyone is interested in tutoring for mountain flying in your aircraft in this area, Linwood is often available and would be happy to accompany you on exploration flights throughout the area. This is some training that we all really need since we are based so close to the mountains.
Make sure you RSVP me if you plan to attend so I know how much pizza to order.
We had 12 members show up for our Weight & Balance workshop at Wolfcreek earlier this month. My thanks go to Marty McKee for his nice presentation and his calibrated scales. We weighed my RV9A. The empty weight came in at 1078 pounds, giving me a useful load of 672 pounds. Not bad for a small light aircraft. With full fuel, 36 gallons, I still have a useful load of 456 pounds for pilot, passenger, and baggage.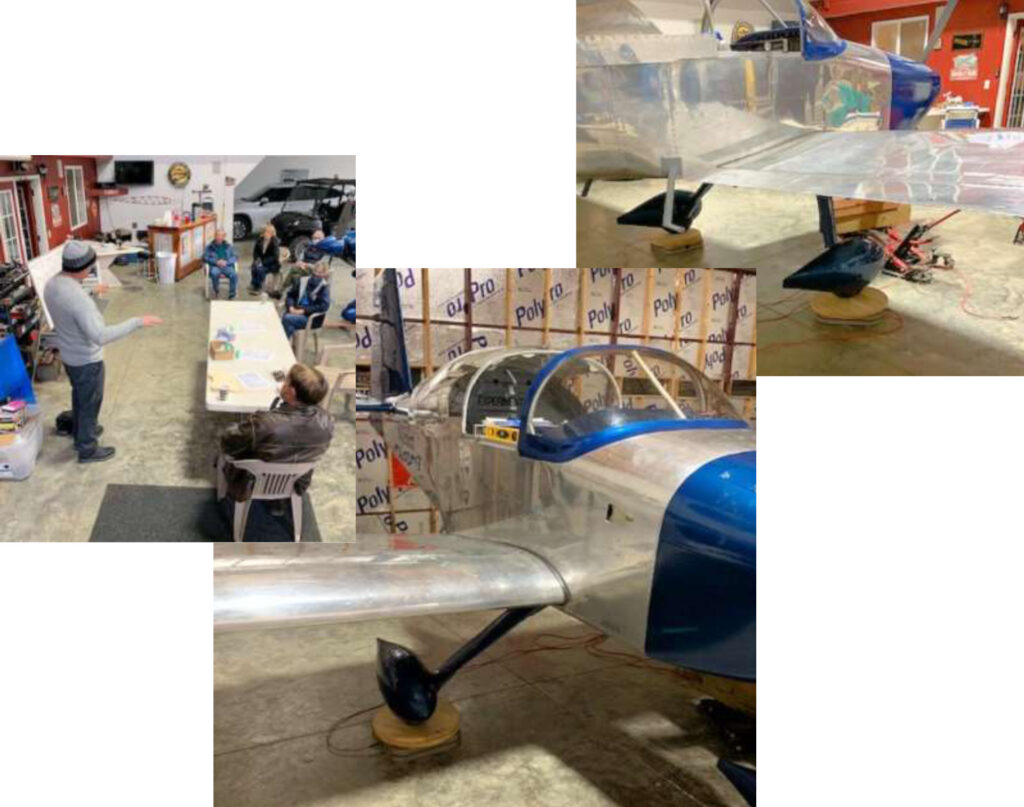 We may be hosting the EAA Ford TriMotor around May or June this year. It's not scheduled in concrete yet, but they have reached out to our chapter to host it again if everything goes as planned at their end. For those of you that have been involved with it in the past, you know how much fun it can be.
A few months ago, I was browsing through www.vansairforce.net and came across a post from a local pilot, Gary Arthur, read his BIO in this newsletter. He was asking for some help with a cracked exhaust pipe on his RV4 based at Rockwood airport. I reached out to him and directed him to Marty McKee, who had some local contacts who were able to help him. Nothing like networking throughout our aviation group.
We now have another local pilot to fly with us for breakfast whenever he is in town and a new chapter member. It's hard for any aviation type person to meet me without being recruited to join our chapter. Sorry Gary it's in my DNA.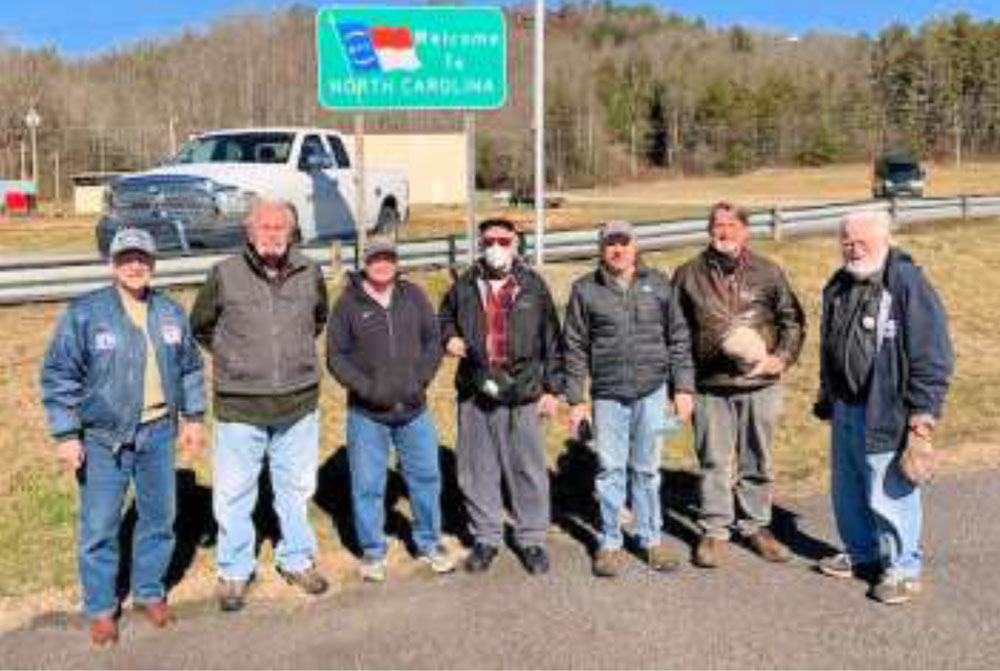 Eight of us Chapter 17 members flew into KRHP Western Carolina Regional airport last Saturday for lunch. This was a short flight over the mountains on a very cold winter day. Once I found the airport, I had 5,000 feet to lose before dropping into this airport way down in a small valley. We also got a tour of BIPE aircraft restorations facility while there. This company does perfect quality restorations of mostly vintage aircraft. The owner is Jerry Stadtmiller. Most of you have read his wife, Lisa Turner's articles, she writes for the EAA magazine. His website is www.bipeinc.com.
Our Flight Planner Jimmy Hunt, is working on plans for us to fly to the March 12th-14th event at Peach State Aerodrome GA2 in Williamson, GA! So, contact him if you plan to attend or have questions for him. Fly in on Friday afternoon/evening to enjoy a Pint Night at their on-site restaurant, Barnstormer's Grill! Then wander back over to your campsite for a bonfire with all your flying friends. On Saturday morning wake up to the smell of coffee and bacon and the sound of aviation enthusiasts eager to get the flying started! On Saturday night they will have live music from a local artist and another bonfire. Stay tuned for more information! Of course this depends on weather and if it is warm enough to camp. There are some hotels nearby if it does get too cool at night or your back is better suited for a regular bed.
I am anxious to get back to our regular gatherings later this year.
George Douglas
865-376-2053
george@oilhelp.com